This is a pilot relief tube installation recently completed (Oct, 2013) in a Berkut, and we thought it would be a good idea to post the builders story here for anyone considering a similar installation
in a CX4 or CX5.

If anyone does an actual installation, please send us the details (with photo's) so it can be posted on this website! Thanks!
---
Well...this one has been a LONG time coming. I have no idea what took me so long to make this mod - many a time I have found myself on a long XC and squirming in my seat.
NO MORE will I dehydrate myself just to go somewhere, I can have coffee in the morning, and drink as much water in route as I wish. SWEET! Why, oh why, did I wait to long?
I finished this mod in all of 5 hrs...and might just be the cheapest mod I have ever made on the plane. I started with an actual pilot relief funnel complete with AN number (AN8018-1).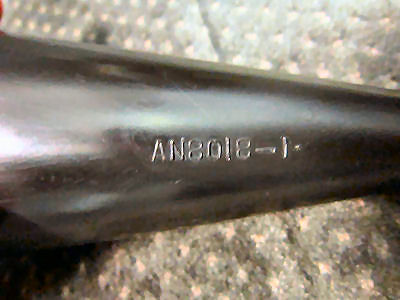 I picked up two 10' rolls of 3/8" vinyl tube and a few barb fittings at Home Depot and away I went.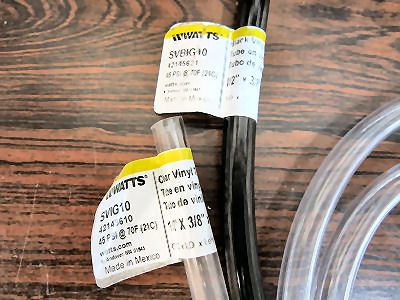 I started by attaching the funnel to the clear tube and routing it under the pilot seat and down the side of the console. I sat in the seat and positioned the funnel to figure out how much tube needed to stick out and where to stow it. The clear tube is important here - so you can see the liquid's progress, you can imagine why. I then put a capped off tee fitting in the back seat area to connect to the black exit tube. This is for future installation of a backseat version for my wife...but that's another story. ;-)

The tube continues aft to the gear bay where a brass barb union (to facilitate leg removal) connects the tube to the gear leg segment.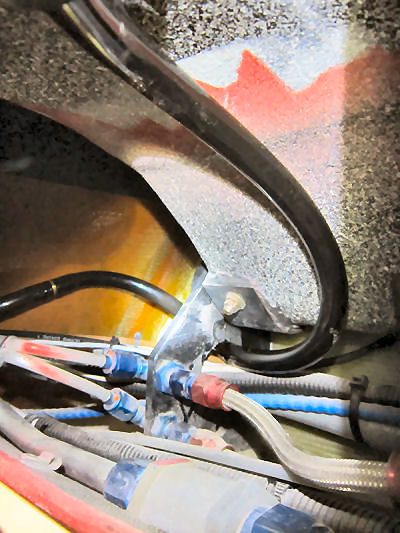 This area gets a little tricky - the tube is held in position by an adel clamp so that it can't interfere with gear travel.

It then continues down the aft side of the gear leg held in place with ring clamp mounts.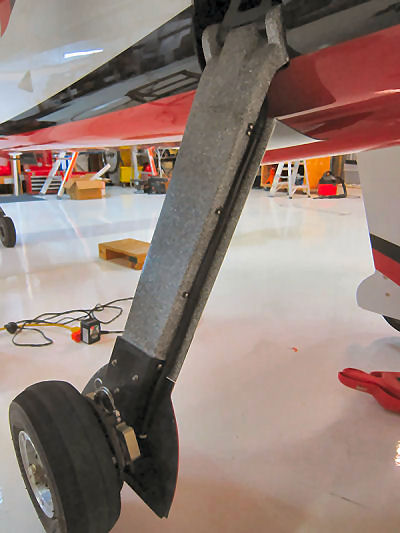 It terminates into a 90° fitting the penetrates the gear fairing.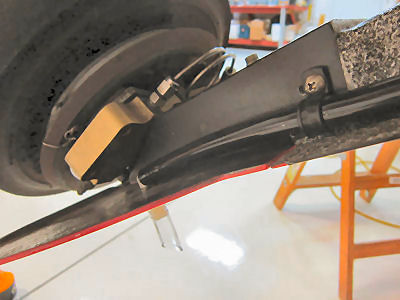 I attached a small piece of clear tube to hold it in place and cut the end at an angle for better extraction.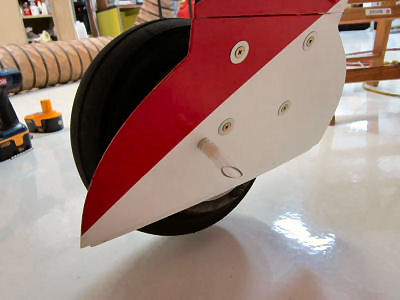 With the gear retracted, the exit port is outboard of the propeller and stands out far enough in the slipstream to get good extraction and dissipation.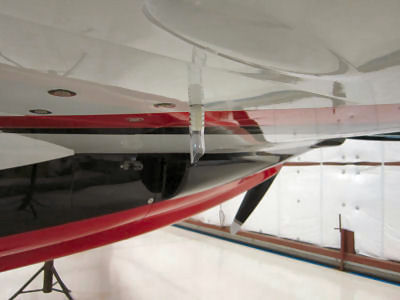 The test flight proved that it WORKS very well...so well that the funnel would stay stuck to my hand from the vacuum. I tested it with a full bottle of water and it sucked it right out in seconds!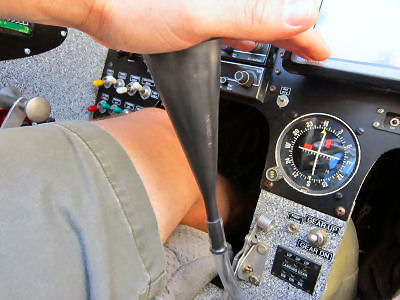 It was working so well, I actually cut the exit tube down another 1/2-inch with less of an angle. I might cut it down some more as performance was not reduced. Outstanding! It even tucks up out of the way when not in use.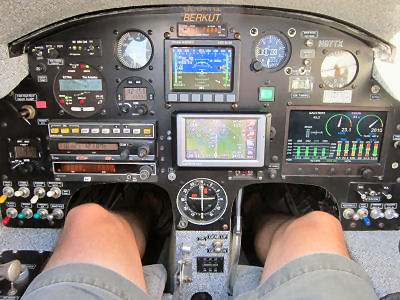 And in case you were wondering, for racing I will simply pull off the clear exit tube, push the 90° fitting back through the hole, then tape the hole closed...no drag that way. So, there you have it...a fully functional relief tube. Ahhhhhhhhhhhhhh....